Carnton Plantation carries a deep history which was so important to Katie + Ryan, making it the perfect place to hold their wedding.  Words cannot express how much I enjoyed working with this couple– I was so happy to be there to capture this beautiful day!  Special thanks to Emily Humphries of Simply Yours Weddings for putting her heart and soul into making this wedding the success it was.  Enjoy, and keep an eye out for the rainbow!  Full vendor credits at the end of the post….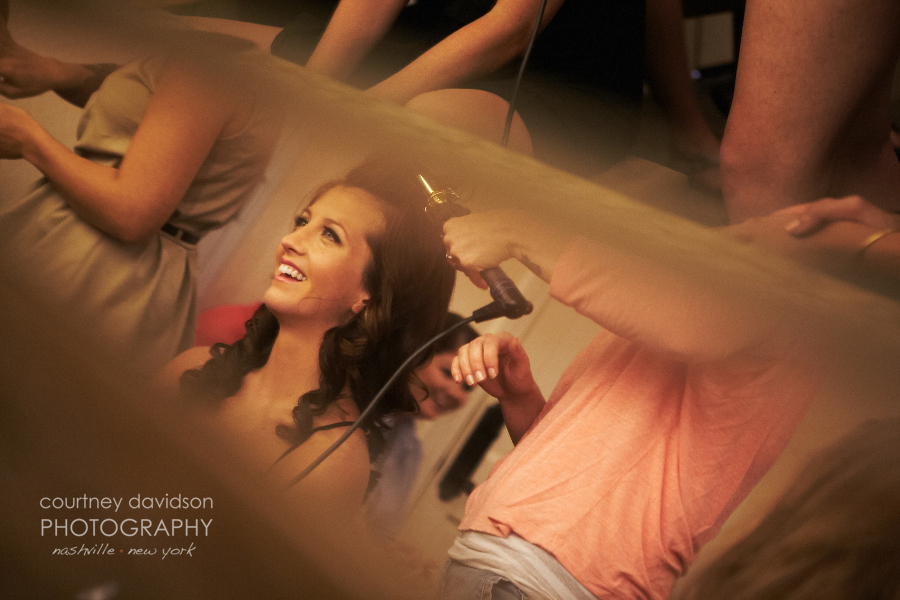 The day of  their wedding, ominous clouds loomed to the East and West of Carnton.  Every time I checked the radar on my phone, huge red storm cells were rotating in a circle, holding their pattern keeping the area around Carnton clear (which by the way, I have never seen happen in Tennessee, at least not since I have been here).  As the guests made their way to the wedding, they braved storms and hail, but all was well at Carnton…















The clouds provided a nice shade for the guests right as the ceremony began, and a gust of wind kicked Katie's gorgeous lace veil up during their kiss…


















The images of generations of family members combined with the years of memories Katie and Ryan had made together filled the porch of the historic house while guests sipped on watermelon sorbet mixed with sweet champagne. Everywhere you looked there was soft ivory and lace, the perfect picture of a romantic Southern Summer.












As soon as the guests headed to cocktail hour, the clouds broke giving way to a beautiful sunset and a spectacular rainbow- just in time for their portraits together!















They cut their wedding cake with images of their parents cutting their cakes at their weddings on either side, with the same server pictured in the hands of the Bride's parents.



Katie and Ryan exited their reception surrounded by people who have loved them their entire lives, brothers, sisters, proud parents, friends they had grown up with, waiving lace and ribbon wands with bells.




Vendors:
Dress: JLM Couture
Bridal Salon: Arzelle's Bridal
Site: Carnton Plantation
Planner- Emily Humphries Simply Yours Weddings and Events
Caterer/Bar Tender: Two Fat Men Catering
Florist: Amanda Jerkins Design
Rentals: Music City Tents & Events
Vintage Rentals: Southern Events
Lighting and Draping: Nashville Audio Visual
Cake: The Bake Shoppe
Ceremony Music: Jet Set Trio
Reception Music: Familiar Faces Band
Guest Photographer: Jackie Osborne